Engineers Day Celebrations-2018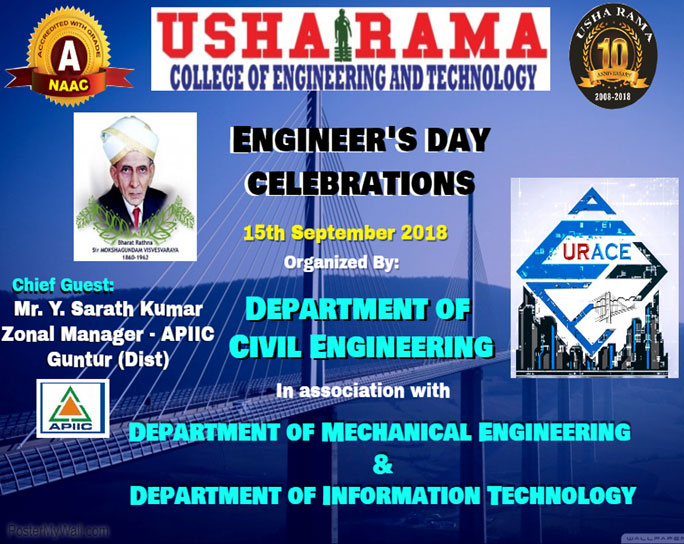 Date: 15th of September 2018
Participants: All B.Tech Students and faculty members of Civil Engineering, Mechanical Engineering and Information Technology Departments.
Chief Guest: Mr. Y. Sarath babu, Zonal Manager - APIIC, Guntur District.
Events Organised: The following contests were conducted
1. Bridge Making
2. Beautification of URCET Campus
3. Best Planner
4. Best Designer
5. Irrigation models
6. Construction Equipments
7. Technical Quiz
8. PPT
9. Poster Presentation
10. Innovative Model
Many students had participated in above mentioned contests and winners of 1st and 2nd prizes in each contest were awarded with merit certificates and mementos.