SAP University Competence Center

Course Description :
This course on Introduction to SAP ERP using GBI 2.3 explains how the fundamental business processes interact with SAP ERP in the functional areas such as Sales and Distribution, Production Planning, Financial Accounting, and Human Capital Management. Materials provided include an introduction to SAP, an SAP ERP navigation case study as well as slides, exercises, and case studies for each of the below SAP ERP modules.
You can also teach the course on "Configuration procedures in GBI 2.2" for your Computer Science or MCA students and this will provide an in-depth understanding of how to configure key business processes in SAP ERP. Processes configured include: Financial accounting, procurement, fulfillment, production, and material planning. Special emphasis is on configuration within the Implementation Guide (IMG).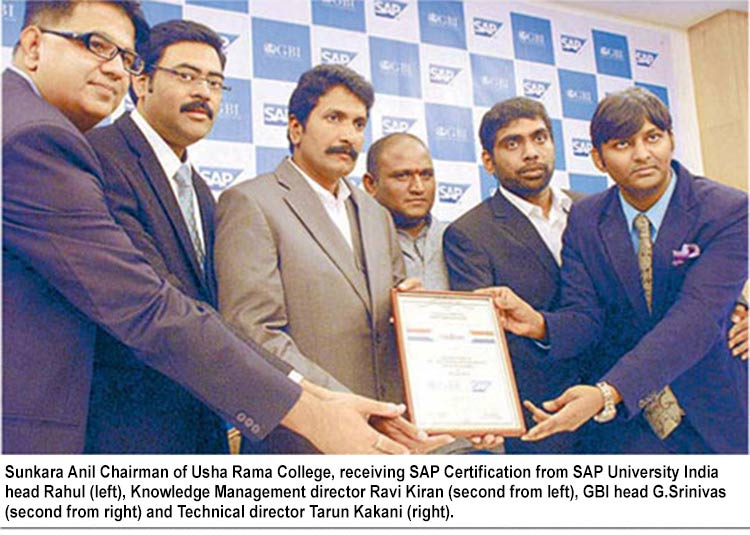 ( Photo Courtesy of Deccan Chronicle. )