IBM Trainings
| Course | Dates | Dept | Requirement | Eligibility | Trainers |
| --- | --- | --- | --- | --- | --- |
| Essentials of Big Data with Hadoop using IBM InfoSphere BigInsights | 28th Feb to 3rd Mar & 6th Mar to 9th Mar | III CSE | 50 students + 50 students | As per the HoD's from CSE & IT | Jeevitha |
| Enterprise Application development for Mobile application Development using IBM Worklight | 28th Feb to 3rd Mar | III ECE | 50 students | As per the HoD's from ECE | Dava Priya |
| IBM IoT Application Development & Deployment using IBM BlueMix | 6th Mar to 9th Mar | III ECE | 50 students | As per the HoD's from ECE | Abdul & Ashish |
Essentials of Big Data with Hadoop using IBM InfoSphere BigInsights
Student Name
ALLA RATHNA GEETHIKA
ANANDAM SAI VENKATA SURESH
ANGADALA SIRISHA
BOINA SATHYA
CHIRUMAMILLA GOPI KUMAR
DONEPUDI APARAJITHA
ENAPAKOLLA SATYA NAGA SIVA RANI
GUDIVADA LAKSHMI RACHANA
GUTHIKONDA NAVYA SRI
JANGA SRILATHA
KAKULA SAI CHANDANA
KOTHAPALLI DHANA LAKSHMI
KOTTAPU MANOJ BABU
KUNALA VIJAY KUMAR
KUNAPAREEDY YAMINI SRIJA
MANNAVA VENKATA NAGA HEMANTH
MATHI SIVA NAGA DURGA BHAVANI
MEDISETTI NAGAPRAVALLIKA
MOHAMMAD ROUFA
BANDLAMUDI RAMYA
KOLUSU NAGA SRUTHI
MUTLURU SIVA PRASAD
NIMMGADDA HARIKA
VEJELLA VASANTHI SRI VENKAT
PARVATHANENI MOKSHA SRI SAI
PASUMARTHI SAI KRISHNA PRANATHI
PATAN RESHMA BHANU
SAKUMALLA NUTHAN KUMAR
SAMA DEVAKI LAKSHMI PRIYA
TALLURI SAI DEEPIKA
VEMULAPALLI KAVYA
VINNAKOTA VENKATESWARAMMA
VOLETI SETHAN KUMAR
BONTHU MANOJA
GALLA RAGAMAYI
GOWRU LAVANYA
KONERU MAHITA SAI
MADDISETTY KALYANI
MALAPATI JYOTHSNA
NIMMAGADDA PUJITHA
PINNINTI LEELA SOWJANYA
JYOTHSNA SRI MIKKILINENE
ARIKA KUCHIPUDI
SUNKARA SRI DATTA
NAVYA SUDHESHNA GANTA
ABDUL KHUDDES MOHAMED
SWAMI PAVAN SAI MANIKANTA
DIVYA ANVITHA CHIGURUPATI
BALA SAI SREE CHINTAPALLI
PRIYA PRANEETHA MUNNALURI
Student Name
AARIKATLA BALA CHANDRIKA
ALLA RAM SAI AKHIL
ALLAMSETTI DHAKSHAYANI
ANNE LAKSHMI POOJITHA
BANDARU SATYA SAI
BANDI PRUDHVI
CHILAKALAPUDI SAI GOWTHAM
CHIMATA SRAVANTHI
CHINTHAKAYALA POOJA
GOTTEMUKKALA NAGENDRA BABU
GUDIKANDULA PURNA SAI
KANNIKANTI HARIKRISHNA
KARAMPUDI DIVYA
KASULA SRAVANI
KOBBARI JAYA KRISHNA
KOSARAJU AKHILA
KUCHIPUDI SAITEJA
MATTA SAHITHYA
MOPARTHI APARNA KUMARI
PALADUGU AMRUTHA CHOWDARY
PASUPULETI SRI VENKATA HARSHA PRASEEDH
PATTEM BHAVYA SRI LAKSHMI SRAVANTHI
PAVANI BODDU
PAVEDEMUKALA SRI LAKSHMI DURGA
PERUMALLA DEVIKA
PULLETIKURTHI SRI SAI PUJITHA
PUVVULA SAI TEJASWI
RANGA SAI RAMYA
SANAKABATHULA SAI KISHAN MOULI
SANNEPOGU STEEVEN BABU
SARIHADDU SURYA KIRAN
SHAIK RABBANIBASHA
SHAIK UMAR FAROOK
SUNKARA SAI VINAY
VADAREVU GEETHA MADHURI
VASANA VIJAYA LAKSHMI
VEERAMALLU GUNA SAI KRISHNA
CHIKKALA DILEEP
PADIDAPU SREENU
SIRISHA CHALLA
Module 1 : Introduction to Hadoop & Big Data using IBM Infosphere Big Insights
Describe functions and features of Infosphere Big Insights

List the capabilities of Hadoop and HDFS

Administer HDFS

Describe the use of MapReduce

Set up a Hadoop cluster

Manage job execution

Explain the Oozie workflows

Describe some scenarios for loading data into HDFS
Module 2 : Introduction to Big Data Programming
Introduction to Programming in Big Insights

Annotation Query Language

Create Views using Regular Expressions, Dictionaries, and Splits

Create Views using Part of Speech, Blocks, and Patterns

Create Views using Select Statements and Tables

Develop and AQL Extraction Application

Understanding Jaql

Working with Jaql

Understanding Apache's Pig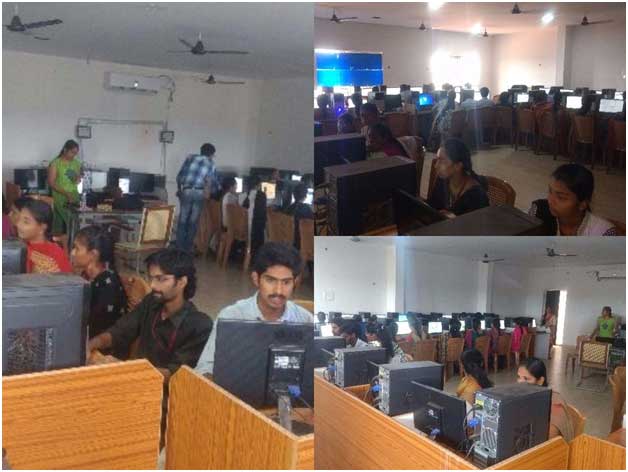 Enterprise Application development for Mobile application Development using IBM Worklight
Student Name
TEJASWINI AREPALLI
LAVANYA BOGADHI
NAVYASREE JAMPANA
PRASANTHI PAPANA
BHAVYA SAI PASUPULETI
PAVAN KALYAN PARIME
VYKUNTAM PUTCHALA
VENKATA RAJESH AVIRNENI
UTTEJ SAI BOMMU
NAGA VENKATA SAI KIRAN CHODIS
KONDAIAH GOTTIPATI
NIKHIL KARTHIK POOKATTU
RIYAZ BASHA SHAIK
THANUJ KUMAR VOLETI
INDU KOSARAJU
ASHOK KUMAR KUNKUNURI
ARAVINDA KUMAR KANDRU
RAJESH KUCHIPUDI
HEMA ANNE
SAI JAHNAVI ANUMOLU
BHARATH ARIKATLA
NAGA DHARANI BALUSU
CHAITANYA BHOGIREDDY
VIJAYA LAKSHMI MAREEDU
NADHIYA MUDDHINENI
GOPIREDDY PATAKOTTU
JEJI GOPAL POTHARAJU
RAJESH BABU SONTI
LAKSHMI DURGA VALLURI
GOURI MANOHARI KATEPALLI
OMKAR GOLLAPUDI
RAMA KRISHNA KOMANAPALLI
NAGA VENKATA AYYAPPA DAYIREDD
KOTESWARA PAVAN TEJA PAREPALL
NAGA JYOTHI REDDY
DIMPLE THUMMALA
DILEEP VARMA
KOKKERALAPATI
NAVYA SREE ALLAMSETTI
VARUN TEJA NEERUKATTU
SHIVA NAGESWAR NEELAVALLI
VENKATA SAMBASIVA RAO
SREEKAK
SAI LOKESH BADAM
LOKESWAR CHERUKUMALLI
RAJESH KUMAR CHODAVARAPU
VENKATA DHATHRI DEVADI
SAI RAMYA SRI JAKKA
KARUNA RANI PALAPARTHI
DIVYA RUPA PASUPULETI
KOTESWARI SANNABOYINA
ARIF SHAIK
Unit 1 - Introduction to IBM MobileFirst Foundation

Unit 2 - Overview of MobileFirst Studio

Unit 3 - Developing and Testing the user Interface

Unit 4 - IBM MobileFirst Client-side development: Core APIs

Unit 5 - IBM MobileFirst Client-side development: Local Storage APIs

Unit 6 - Working with UI frameworks

Unit 7 - Apache Cordova

Unit 8 - Integration adapters

Unit 9 - Native and web page integration

Unit 10 - Using MobileFirst native APIs

Unit 11 - Security

Unit 12 - Location Services

Unit 13 - Notification Mechanisms

Unit 14 - Deploying an application from development to production

Unit 15 - Team Development and Application Center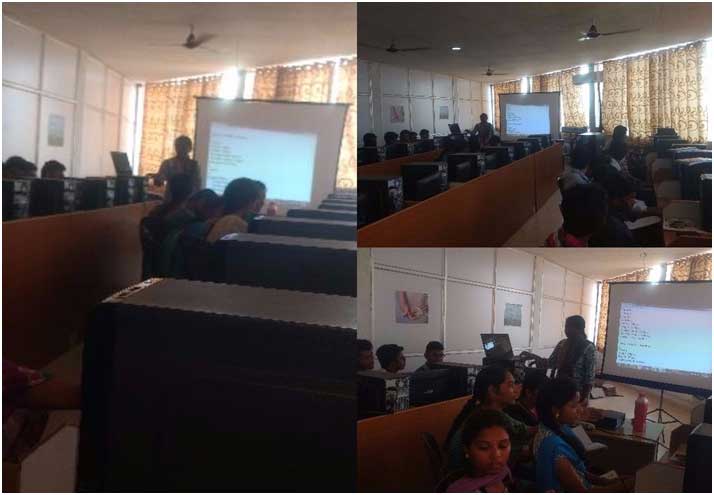 IBM IoT Application Development & Deployment using IBM BlueMix
Student Name
ANUSHA ALLURI
KOMALI ANNEM
GOWSYA BEGAM BAIG
HEMANTH BORRA
SAISUMA BURRAMUKKALA
JAHNAVI CHERUKURI
PADMA CHINNAM
KAVYA DAVULURI
VENKATA DURGA HARISH DESU
NAGA RANJITHA GADDAM
GOWRI SANKAR SAI KRISHNA VIGNE
SAI KOMALI GUMMADI
SWATHI JAKKA
YASASWI PEDARLA
RAJESWARI PUTTUPU
SHAHID IRFAN MOHAMMAD SHAIK
PRIYANKA SOMISETTI
NAGA SUPRIYA TADIKONDA
VASANTHA LAKSHMI PRASANTHI TA
RAMYA SAI VOOKOTI
THAMMANA YAMUNA
PAVANI GOWRISETTY
SUJINI KOLLI
PUJITHA KOTAPROLU
NAGALAKSHMI KUMILI
BHAGYA LAKSHMI
LAKKANABOINA
NAGA DURGA PRASAD
GODAVARTHI
SRI LATHA KAMMAGANTI
PARAMESWARI KOSURI
HEMANTH KUMAR
LAKKIMSETTY
JYOTHI MANIKONDA
BAJI VALI SHAIK
TIRUPATHAIAH VARIKUTI
ANIL KUMAR KAKARLA
BHAVYA KANTAMANENI
BHAVANI VENNA
BHAVYA KANTAMANENI
MOUNIKA KOTAPATI
JHANSI LIKKI
SAI KIRAN AALAPATI
NANDINI DEVI KUNCHE
ALTHAMAS MOHAMMAD
SAI KUMAR SAMBHANGI
ROSHINI KOGANTI
ANITHA CHINTHAPALLI
SARITHA JAMPULA
NARENDRA BABU MADURI
JAHNAVI MODUGUMUDI
VISWANADH SRIKAKULAPU
YAMINI YALAMANCHILI
Day 1
Warm up session
Participants and Faculty introduce and orient themselves to enter the world of Internet of Things.
Internet of Things - An introduction
The idea of collaborative devices working together to achieve a larger goal is not new. Beginning from the simple operational definition, the session will outline the historical perspective right from pre-internet era, specific machine-to-machine communication, radio frequency identification (RFID), context aware computing to wearables. It will conclude with the modern day high-level architecture of Internet of Things (IOT)
Sensors & Actuators
With a recap of contextually essential Electronics, Signals, and Control Systems concepts various popular sensors and actuators such as motion/temperature/light sensors and relays/stepper motors will be i n t r o d u c e d .
Processing Elements
In the backdrop of microcontrollers, rapid prototyping boards like Raspberry Pi, Arduino, and Edison will be introduced with a special focus on Raspberry Pi - the platform around which most of the course labs will be centered.
Lab # 1
Participant's readiness or taking up the IoT challenge will be done in the Lab 1 Part I - Setup the Raspberry Pi Part II Linux Refresher
Day 2
Boot up session
On Trek with JavaScript
A refresher for those who are already familiar with JS and testing waters on how much familiar! A peep into the world of JavaScript for those who have never travelled this lane. As this module lays the foundation for the coding complexities ahead!
Node.js
Node.js environment will be introduced covering its installation on a Raspberry Pi and some experiments to understand possibilities & power.
Lab # 2
Setting up Node.js environment

Playing with the REPL Terminal

Programing in Node.js environment & make Raspberry Pi Blink
Day 3
Boot up session
Protocols
The concepts of communication protocol between various IOT components - MQ Telemetry Transport will be explained.
Lab # 3
Learn MQTT Server installation on desktop, gain familiarity with MQTT protocol.

Understand MQTT Node.js module usage on Raspberry Pi and create an end-to-end simple IoT application
Node-RED
Node-RED will be introduced covering how to wire various devices and APIs together with simple and meaningful examples.
Lab # 4
Learn Node-RED installation, gain familiarity with Node-RED UI and its elements

Understand basic flows with focus on Function Node, and acquire basic proficiency in creating Node-RED flows
Day 4
Boot up session
IoT in Action
At this stage IBM Bluemix will be introduced outlining its capabilities and exceptional ease of use to create compelling IOT applications. This will be done via a few carefully devised "starter" recipes to understand the process. At the end of this, student will be able to create simple IOT Apps using IBM Bluemix.
Lab # 5 & 6
Gain familiarity with the Bluemix IoT Services and its UI/Navigation, deploy a Node-RED application on Bluemix

Understand devices and gateway registration process. Develop and deploy the Node-RED application outlined in the section on Overview.

Explore the world of sensors in Node-RED environment with Raspberry Pi
IoT - What's Brewing
Here real life examples, case studies will be discussed with the perspective of "how Bluemix empowers the developers and the end users to quickly leveraging IOT in real life". The IOT landscape will be summarized and glimpses of IBM's Vision of IOT future road map will be shared to conclude the course.