Department of Mechanical Engineering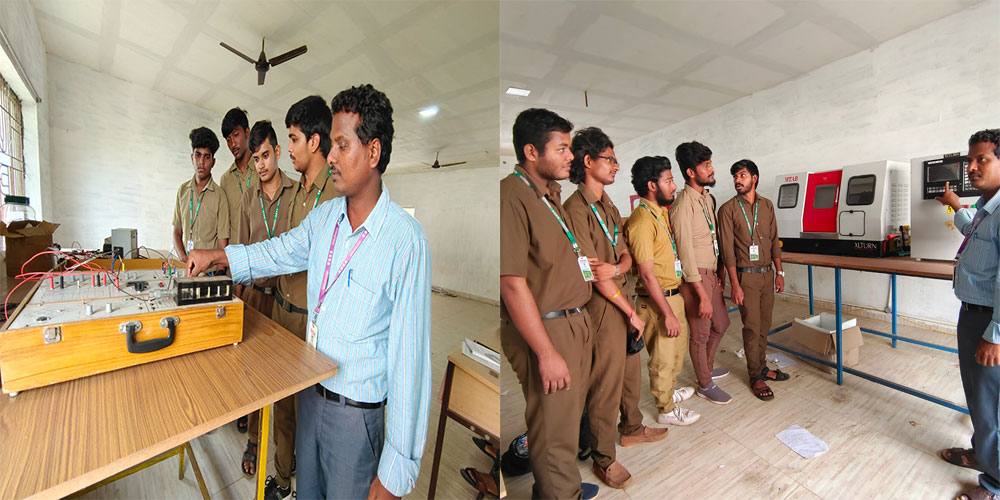 The Department of Mechanical engineering is established at USHARAMA College of Engineering & Technology in the year 2010 with the approval of AICTE and intake is of 90 seats. It offers Undergraduate degree program in Mechanical Engineering. The department is adjudged as one of the pioneering departments at URCE with well qualified and experienced faculty.
The specializations of the faculty are well balanced to cater the academic needs of students effectively. To impart more practical exposure to the students the laboratories are housed spaciously and are equipped with more than adequate machinery, tools and software's to satisfy the needs of students. Qualified and well trained technical staff assists the students during lab work.